Welcome to Class One
Reception - Mrs Harlin

In Class 1 we really value the relationships we form with parents and work hard to ensure our children have a happy and secure start to school. We aim to provide the very best start to primary schooling.
We enjoy learning by investigating the world around us. We encourage and support each child's growing independence as well as nurture lifelong learning. Children are given the opportunity to explore their surroundings through creative and independent learning experiences.
One of our priorities in Class 1 is the teaching of Phonics, daily, to aid the children's learning. We hold a Parents' Information Evening early in the Autumn term which includes a focus on Phonics so that parents can help their child at home.
Dinosaur Stories
Details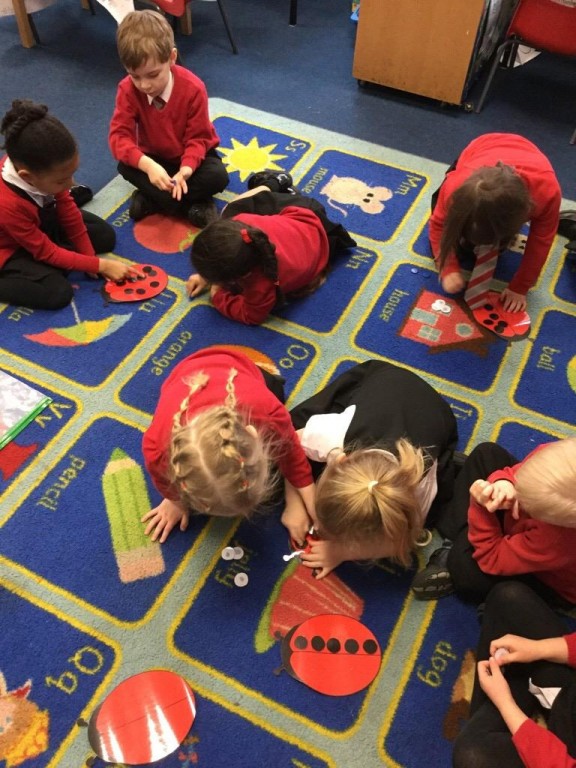 Class 1 have been busy continuing to learn about dinosaurs. We looked at how a story is structured and recorded our thoughts. We have been exploring doubling using objects to count and mirrors to show the same amount again. The children used pictures to show their understanding, before recording numerals as number sentences. We had lots of fun sharing stories on world book day!
Dinosaurs take over!
Details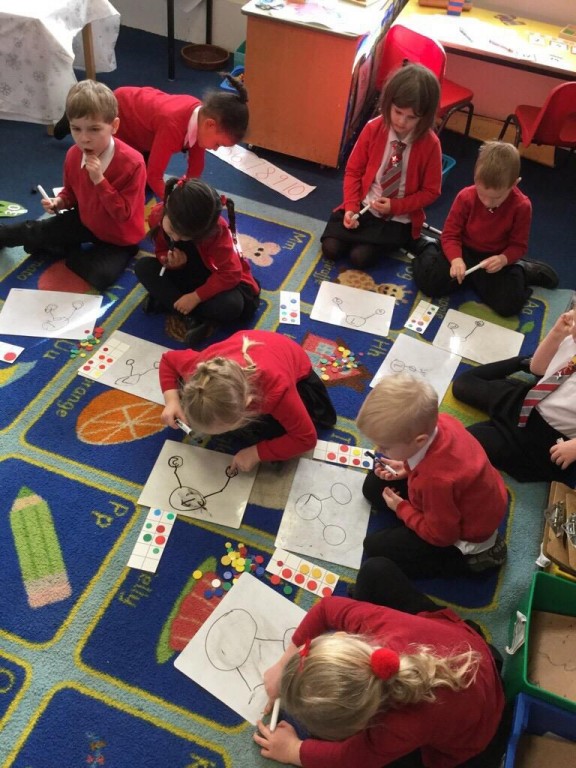 This week we have had fun learning about our new topic, 'dinosaurs'. We have been finding out information and then using our phonic skills to write sentences about different dinosaurs to create a class book. We used 10s frames and part-whole models to explore our understanding of numbers to 10. We have also enjoyed exploring water colours and making different marks with paint.
Paula the vet
Details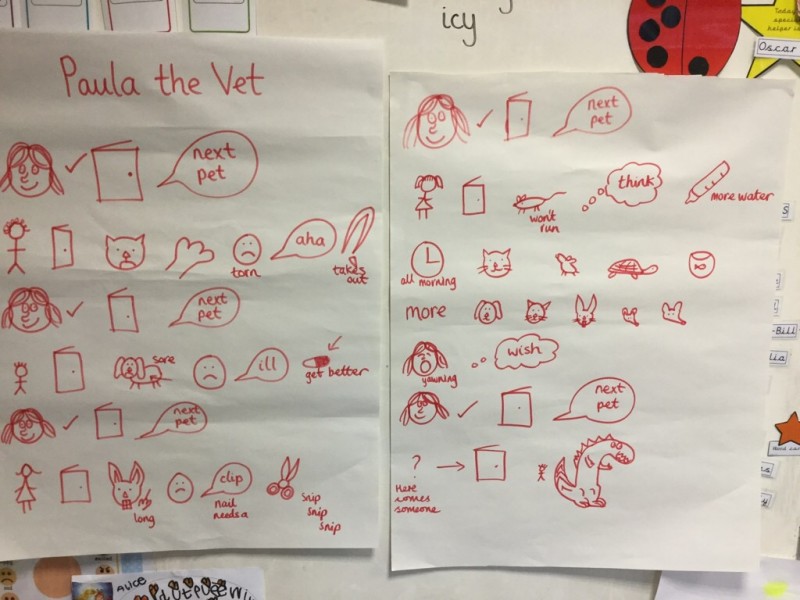 Class 1 have been using a text map to support our language, vocabulary and writing. The children have been confidently using repeated refrains in their play and developing narratives whilst taking on roles. We have been naming and discussing the properties of 3D shapes and have explored where we see them in everyday life. I wonder if the children can name the shapes of objects at home?