Welcome to Class One
Reception - Mrs Harlin

In Class 1 we really value the relationships we form with parents and work hard to ensure our children have a happy and secure start to school. We aim to provide the very best start to primary schooling.
We enjoy learning by investigating the world around us. We encourage and support each child's growing independence as well as nurture lifelong learning. Children are given the opportunity to explore their surroundings through creative and independent learning experiences.
One of our priorities in Class 1 is the teaching of Phonics, daily, to aid the children's learning. We hold a Parents' Information Evening early in the Autumn term which includes a focus on Phonics so that parents can help their child at home.
Some very hungry caterpillars
Details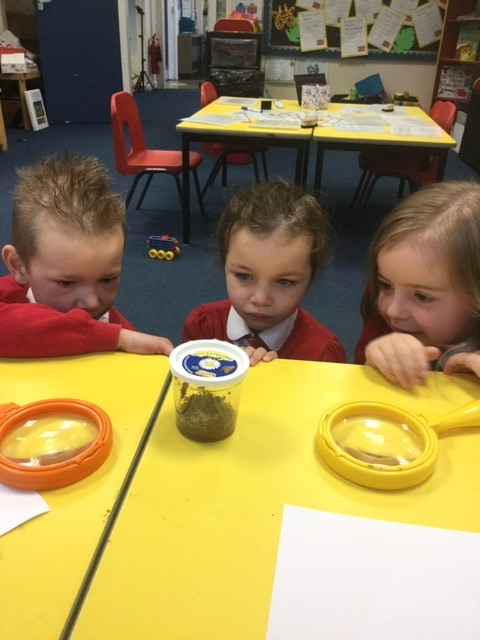 This week, we have been sharing the story of The Little Red Hen. We have talked about the story and really thought about the characters, producing super sentence writing as a result. We have been watching our caterpillars eat and eat and they are now enormous! Hopefully there will be some more exciting changes next week!
New Class Creatures
Details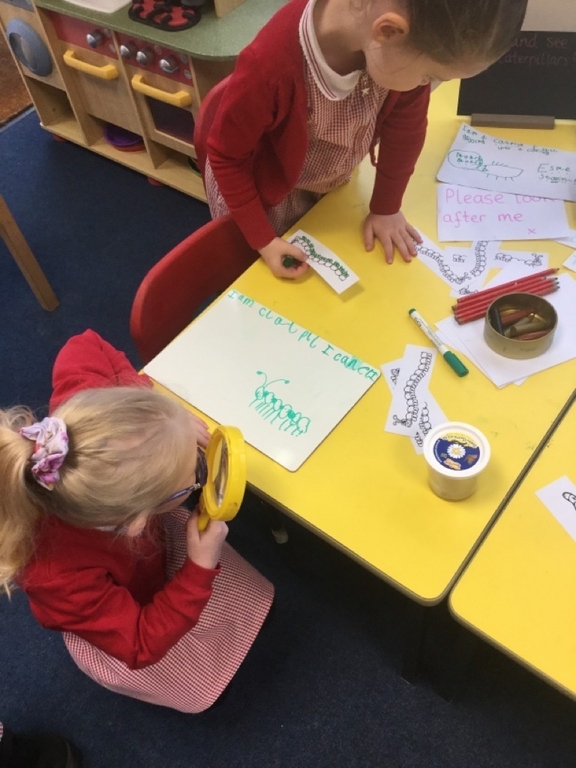 This week, we have been busy looking after our new arrivals, 5 tiny caterpillars! The children have enjoyed observing them climb, eat and grow. We have shared the book 'Dear Zoo' and have written our own letters asking for all kinds of animals! Our animal topic has been enriched by the live webcams we have been able to view from Edinburgh Zoo, seeing pandas, koalas and penguins.
Forest School Team Building
Details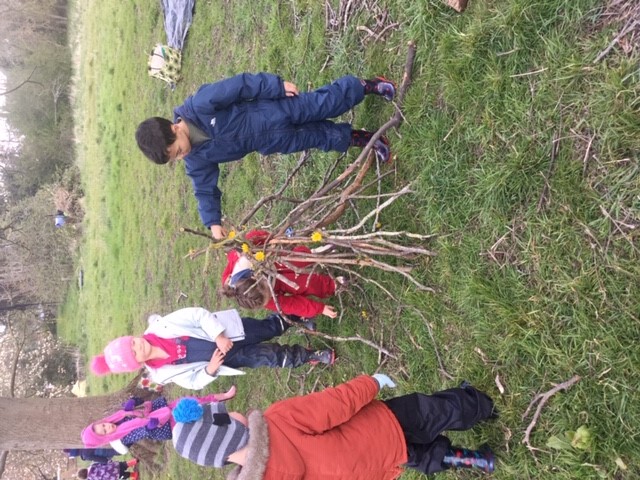 We have been reading the story 'Brown bear, brown bear what do you see?' The children have been repeating story language and using it to structure their own writing. We have been using number lines to support addition and filling in missing numbers. We had lots of fun at forest school this week, the children were able to show fantastic teamwork skills building stick towers!