Welcome to Class One
Reception - Mrs Harlin

In Class 1 we really value the relationships we form with parents and work hard to ensure our children have a happy and secure start to school. We aim to provide the very best start to primary schooling.
We enjoy learning by investigating the world around us. We encourage and support each child's growing independence as well as nurture lifelong learning. Children are given the opportunity to explore their surroundings through creative and independent learning experiences.
One of our priorities in Class 1 is the teaching of Phonics, daily, to aid the children's learning. We hold a Parents' Information Evening early in the Autumn term which includes a focus on Phonics so that parents can help their child at home.
Welcome to Class 1 2021-22!
Details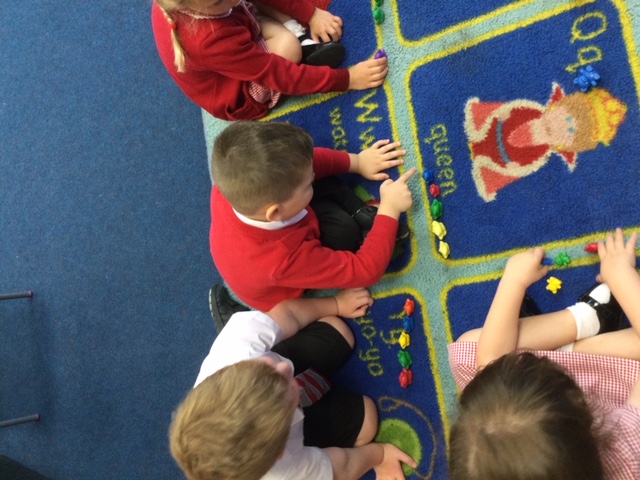 Class 1 have been spending the week getting to know each other and exploring their new classroom! It has been lovely that we have been able to be part of the school again and our wonderful 'big friends' have helped the little ones to find their feet and become part of our school family. We are looking forward to our nursery children starting next week!
Final term in Class 1
Details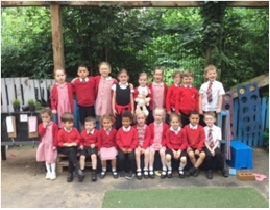 I am so incredibly proud of how far Class 1 have come this year. They have taken COVID lockdowns and restrictions in their stride and grown so much, learning lots along the way! We have had a lovely last week together, reviewing and applying skills and sharing stories. Have a great summer everyone!
Fishy adjectives
Details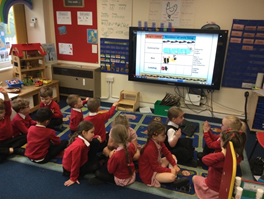 In Class 1 this week, we have been enjoying sharing the story of 'Hooray for Fish!'. We have designed our own fish and thought of words to describe them. In maths we have been exploring and comparing length, weight and capacity. We had fun playing team games in PE!