Class 2 Curriculum Information
Welcome to Class Two
Year 1 and Year 2 - Mrs Wookey
In Class 2, we continue to build upon the foundations set, ensuring achievement is high. Our standards by the end of Year 2 are overall in line or above national standards.
Phonics continues to be an important part of the children's learning in Class 2 and a Reading Evening takes place in the Autumn term. The organisation of small groups ensures that teachers are able to support pupils with their Phonics, so that they can progress at a greater pace. (See also Reading Information.)
Our Class 2 teacher uses imaginative contexts to develop and reinforce core skills in Reading, Writing and Maths. Curriculum topics consider the children's interests, and enable learners to explore their objectives in exciting and creative ways.
Where in the world are we?
Details
This week Class 2 have done a great job and they've all settled in really well. We've been learning about the UK,using maps to find the countries and aerial pictures to find human and physical features. Well done for a super first week back Class 2!
Final term in Class 2
Details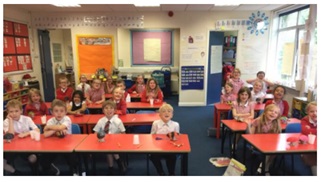 This week we have finished our DT projects and they look fantastic, the children have worked so hard and I'm really impressed with their efforts. They have also finished writing their description of the wolf. This year has been difficult but the children have been resilient and strong and I am incredibly proud. Well done class 2, you have been amazing as always.
Tri-golf!
Details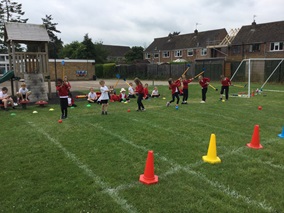 This week we have continued to explore the little red riding hood story, ready to complete our independent writing. The children have also started to learn how to play tri-golf, which they have been really enjoying.