Class 4 Curriculum Information
Welcome to Class Four
Years 5 and 6 - Mrs Bell

In Classes 3 and 4, we strive to ensure that our children have strong core skills in Reading, Writing & Mathematics, which are then utilised and given a context within a broad and creative curriculum.
Reading continues to be a priority; children are encouraged to read widely for pleasure, whether that is electronic material or traditional books. We also take every opportunity to read throughout the wider curriculum areas, in order to develop valuable research and information gathering skills.
Mathematics is also a priority. Encouraging an enjoyment of the subject is an integral part of Mathematics; learners at all stages are supported to find pleasure in challenge and be aspirational for themselves.
By the end of their time in Class 4, we aim for the children to be well prepared to continue successfully into secondary education and beyond.
Discussion Time
Details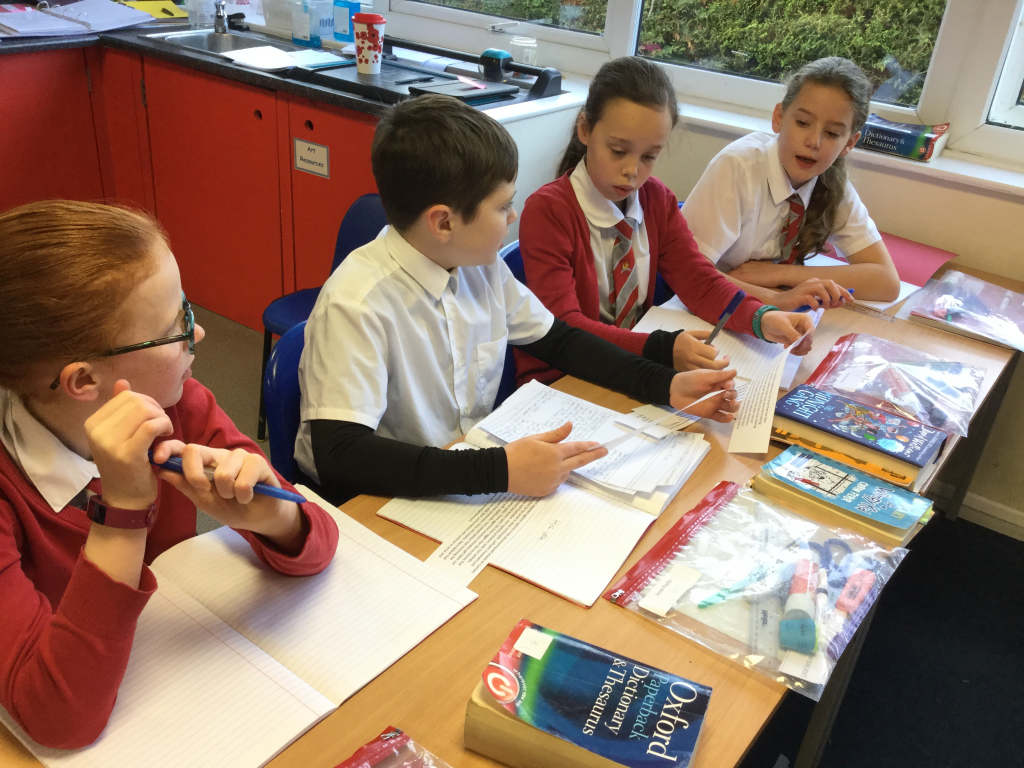 This week in Class 4, we have been exploring discussion texts. The children have been learning what the structure of discussion text is and what features are commonly used in one, before practising some of the skills for themselves. In science we have been investigating the classification of microorganisms, how some are helpful and what they are useful for.
Hands-on Fractions
Details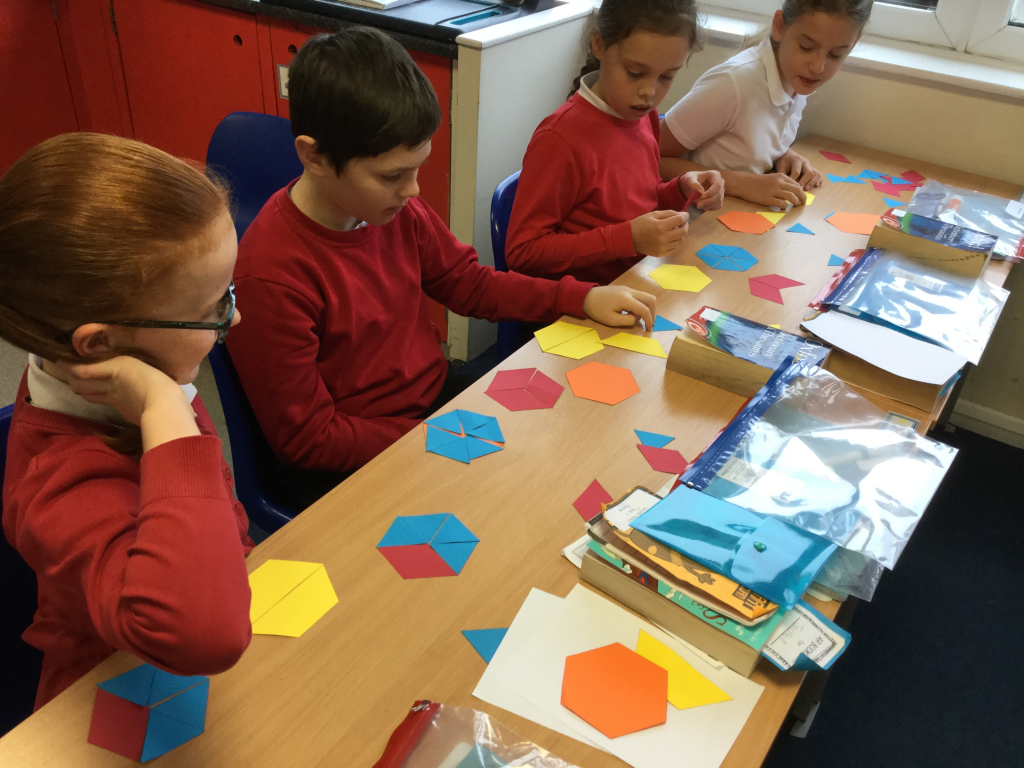 This week in Class 4, we have begun our work on fractions. We have been recapping what fractions are and explored how fractions are linked through equivalents and simplification. In English, we have been investigating how authors use figurative language to describe settings and practising using these skills to describe the Black Forest from our class text The Wonder Garden.
A Class Divided
Details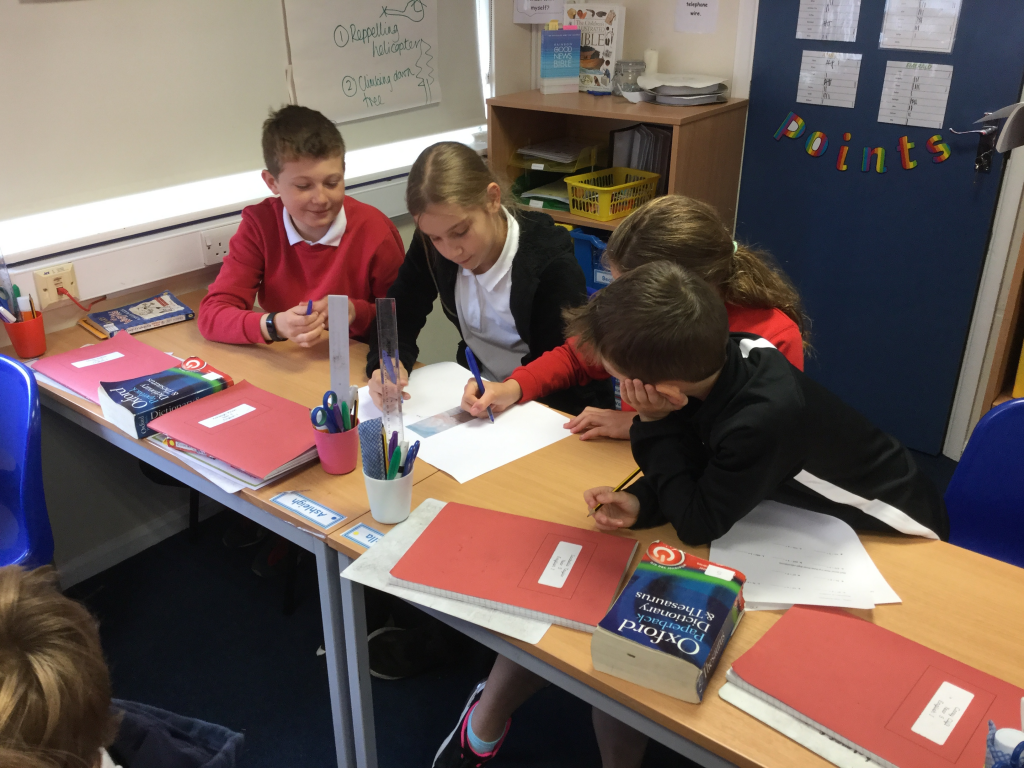 This week in Class 4 we have started a new writing unit based on the book 'Quest ' by Aaron Becker. In maths, we have been exploring division. We have been working on understanding what happens when we 'exchange' in division and the different ways that we can represent remainders.