Class 4 Curriculum Information
Welcome to Class Four
Years 5 and 6 - Mrs Bell

In Classes 3 and 4, we strive to ensure that our children have strong core skills in Reading, Writing & Mathematics, which are then utilised and given a context within a broad and creative curriculum.
Reading continues to be a priority; children are encouraged to read widely for pleasure, whether that is electronic material or traditional books. We also take every opportunity to read throughout the wider curriculum areas, in order to develop valuable research and information gathering skills.
Mathematics is also a priority. Encouraging an enjoyment of the subject is an integral part of Mathematics; learners at all stages are supported to find pleasure in challenge and be aspirational for themselves.
By the end of their time in Class 4, we aim for the children to be well prepared to continue successfully into secondary education and beyond.
Blood Curdling Learning
Details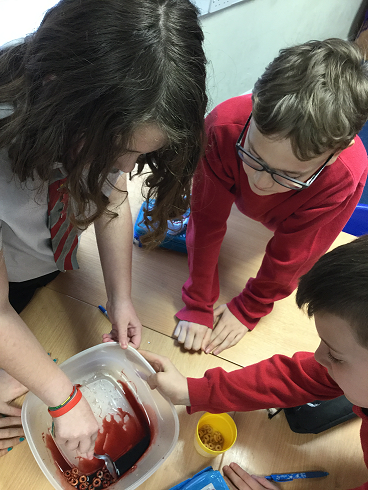 This week in Class 4, we began our work on the circulatory system. The children had great fun making a model of blood to understand what our blood is made of and the different jobs that it has in our bodies. In maths, we have been learning about triangle properties and how to use those properties to find missing angles and in literacy, we have been practising using speech in stories ready for our own writing next week.
Jumanji
Details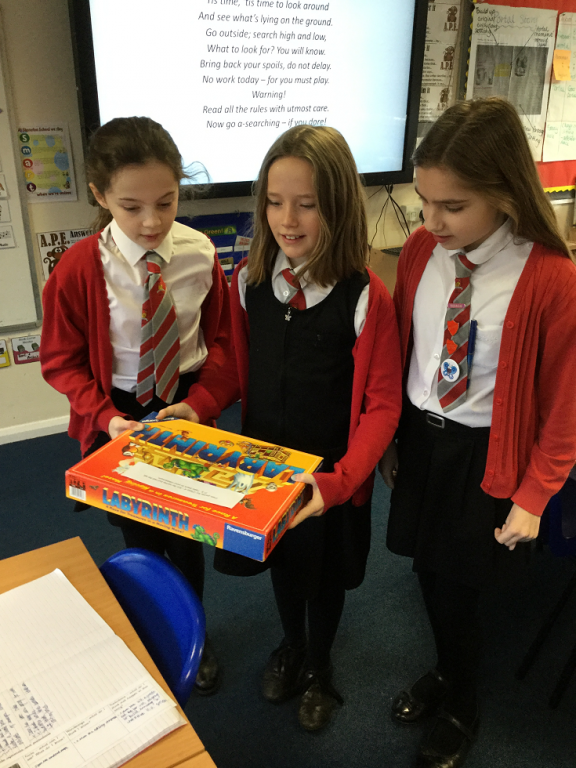 This week in Class 4, we have begun exploring portal stories as the focus for our next literacy unit. As a hook to our class text - Jumanji, the class had to solve riddles around the classroom and find their hidden boardgame. In geography, we have been investigating the importance of the Nile, its uses in Ancient Egypt and its impact on settlements.
Vocabulary detectives
Details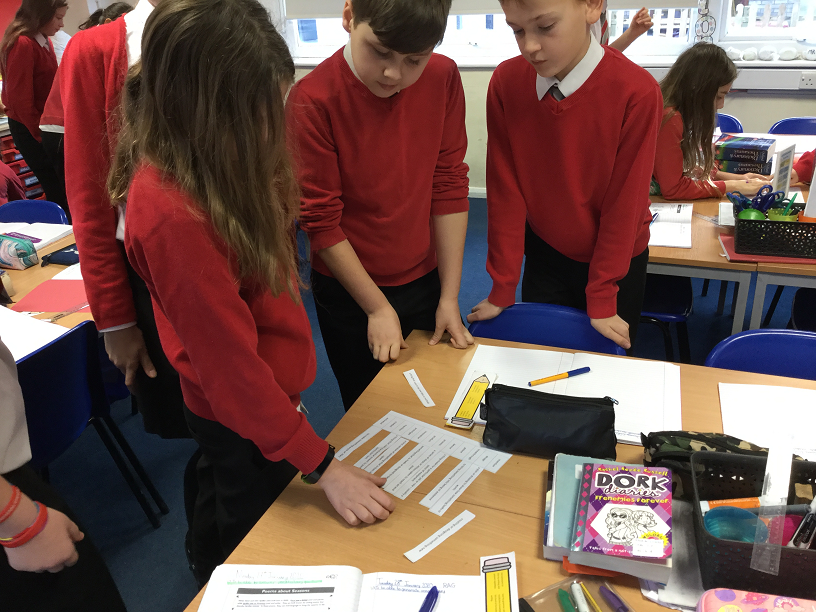 Class 4 have been learning about explanation texts and how to use them to explain Wallace and Gromit's Tellyscope invention. The children have explored technical invention vocabulary, which they then have applied to their own explanation texts. In maths, we have been investigating how the relationship between rectangles and triangles help us to find the area of triangles.