Class 1 Curriculum Information
Welcome to Class One
Reception - Mrs Allen and Mrs Carlile
In Class 1 we really value the relationships we form with parents and work hard to ensure our children have a happy and secure start to school. We aim to provide the very best start to primary schooling.
We enjoy learning by investigating the world around us. We encourage and support each child's growing independence as well as nurture lifelong learning. Children are given the opportunity to explore their surroundings through creative and independent learning experiences.
One of our priorities in Class 1 is the teaching of Phonics, daily, to aid the children's learning. We hold a Parents' Information Evening early in the Autumn term which includes a focus on Phonics so that parents can help their child at home.
Learning about castles
Details

Written by

Super User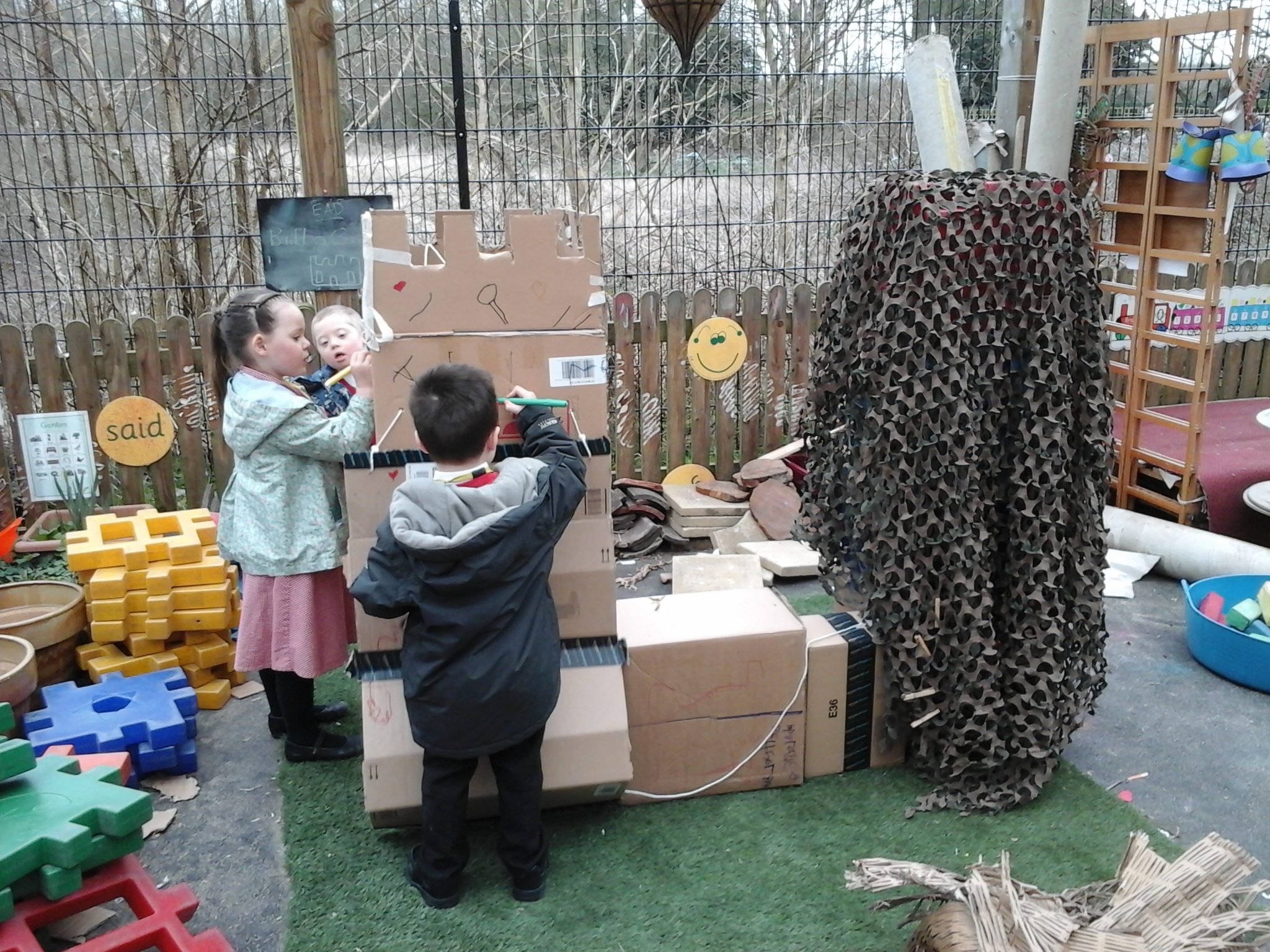 This week, Class 1 have been learning about castles. We have built our own castle and have been busy decorating it with our fabulous writing and pictures. We loved dressing up for world book day and spent the day sharing and retelling our favourite stories with each other and with our big friends.
Pizza Planets
Details

Written by

Super User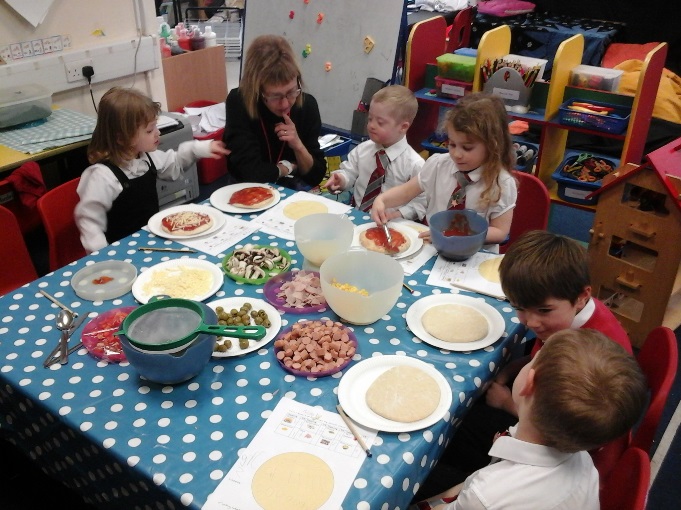 Class 1 enjoyed making their pizza planets this week. They were able to answer all the questions we have been learning about space.
Safer internet day taught us about asking a grown up before going on-line,and telling a grown-up if they see something on-line that worries, confuses them or upsets them.
We enjoyed ourselves on RE day, learning about what Muslims want to whisper and shout about. Look at the tower we made!
Quing from the planet Xonk
Details

Written by

Super User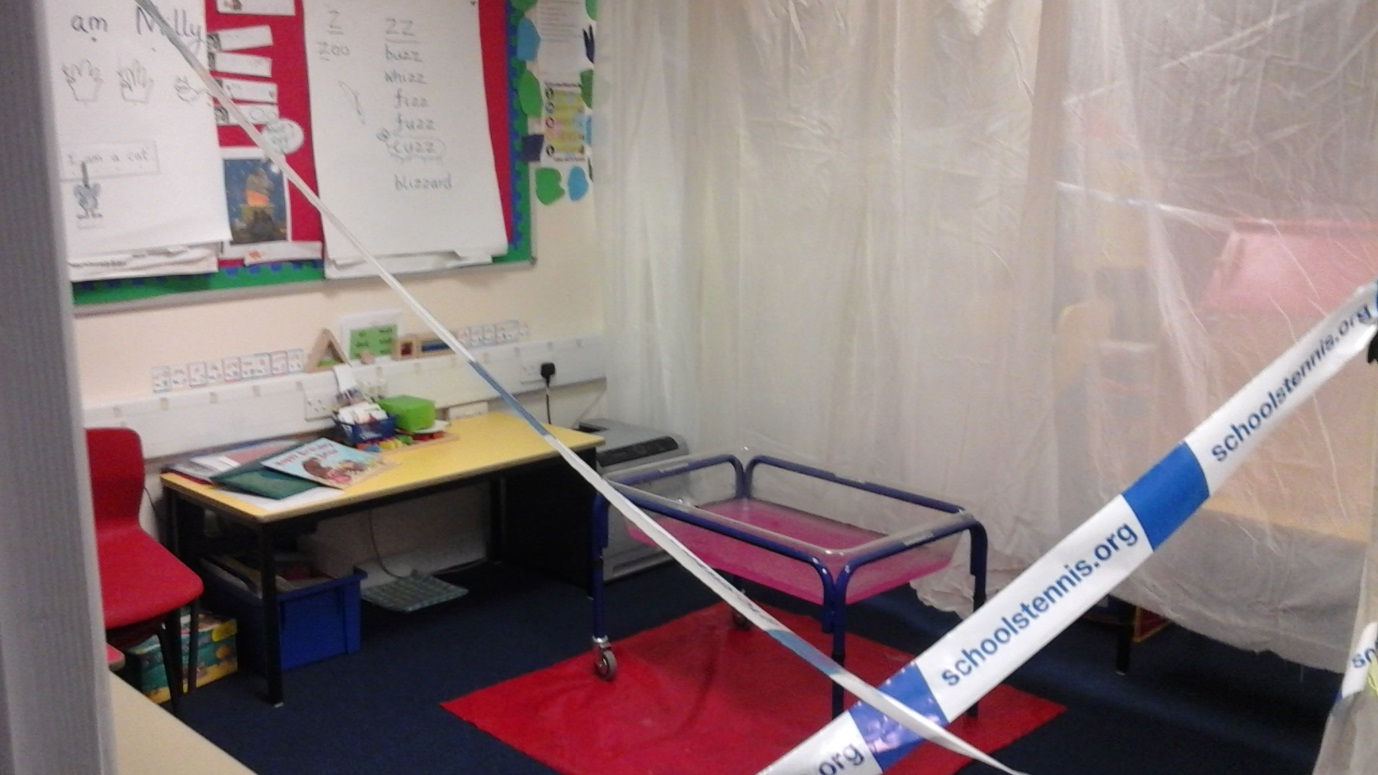 This week Class 1 had a surprise visitor from Space. They came to school on Monday to find a letter from an alien called Quing from the planet Xonk. The children have been comparing planets and thinking about what he might look like. He left the class some moon-sand and some goonk to explore.