Class 2 Curriculum Information
Welcome to Class Two
Year 1 and Year 2 - Mr Hier
In Class 2, we continue to build upon the foundations set, ensuring achievement is high. Our standards by the end of Year 2 are overall in line or above national standards.
Phonics continues to be an important part of the children's learning in Class 2 and a Reading Evening takes place in the Autumn term. The organisation of small groups ensures that teachers are able to support pupils with their Phonics, so that they can progress at a greater pace. (See also Reading Information.)
Our Class 2 teacher uses imaginative contexts to develop and reinforce core skills in Reading, Writing and Maths. Curriculum topics consider the children's interests, and enable learners to explore their objectives in exciting and creative ways.
Phonics!
Details

Written by

Steve Hier
Our Year 1s have been working incredible hard this week to show off their phonics skills.
Class 2 Immersion week
Details

Written by

Steve Hier
Class 2 have started their new topic on the weather.
Floating and sinking
Details

Written by

Steve Hier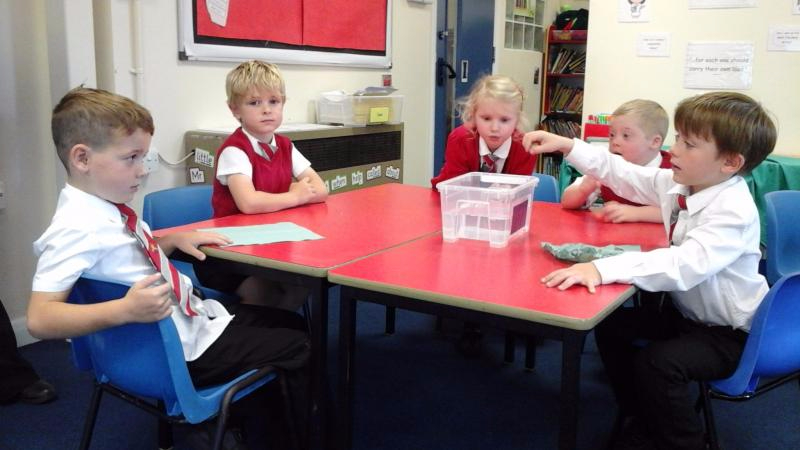 Class 2 have been investigating the properties of materials for their new topic this term.