Class 1 Curriculum Information
Welcome to Class One
Reception - Mrs Allen
In Class 1 we really value the relationships we form with parents and work hard to ensure our children have a happy and secure start to school. We aim to provide the very best start to primary schooling.
We enjoy learning by investigating the world around us. We encourage and support each child's growing independence as well as nurture lifelong learning. Children are given the opportunity to explore their surroundings through creative and independent learning experiences.
One of our priorities in Class 1 is the teaching of Phonics, daily, to aid the children's learning. We hold a Parents' Information Evening early in the Autumn term which includes a focus on Phonics so that parents can help their child at home.
Quing from the planet Xonk
Details

Written by

Super User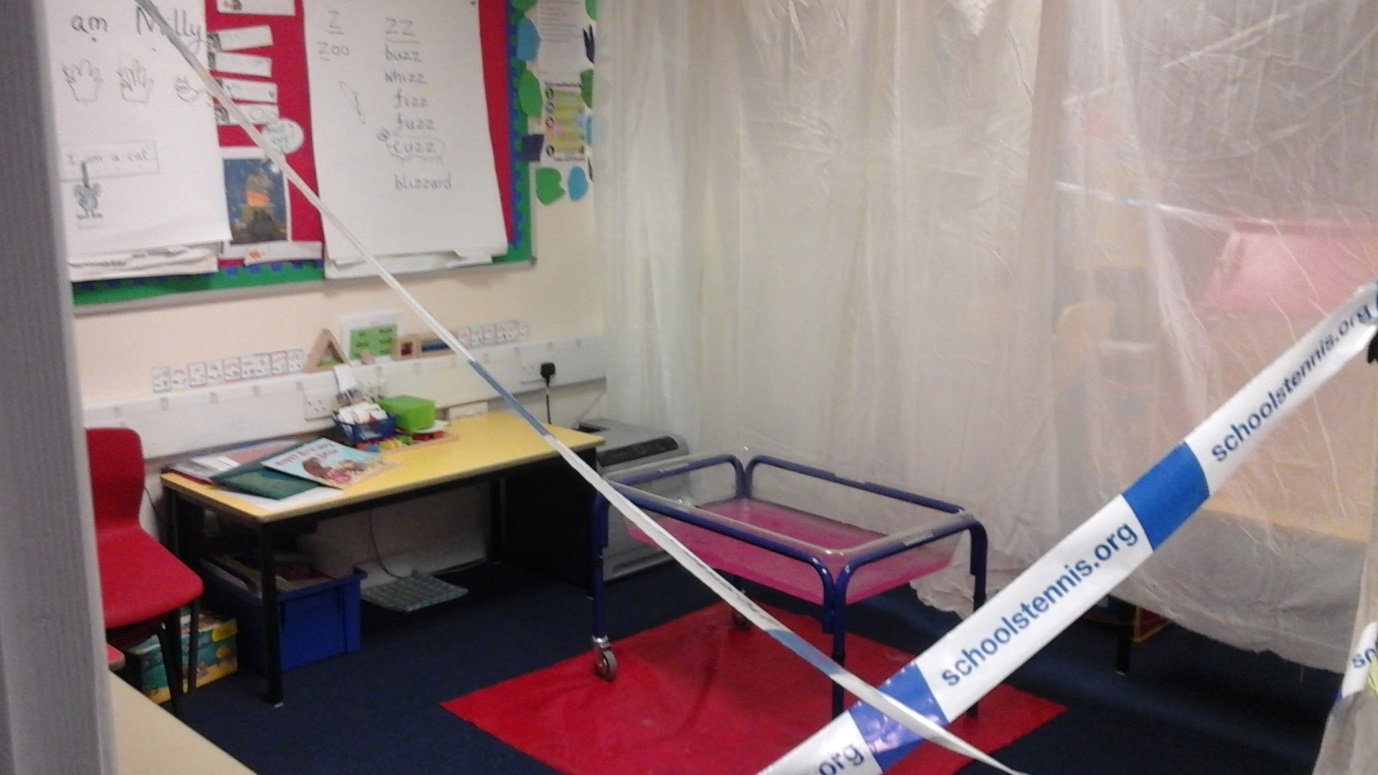 This week Class 1 had a surprise visitor from Space. They came to school on Monday to find a letter from an alien called Quing from the planet Xonk. The children have been comparing planets and thinking about what he might look like. He left the class some moon-sand and some goonk to explore.
Writing sentences
Details

Written by

Super User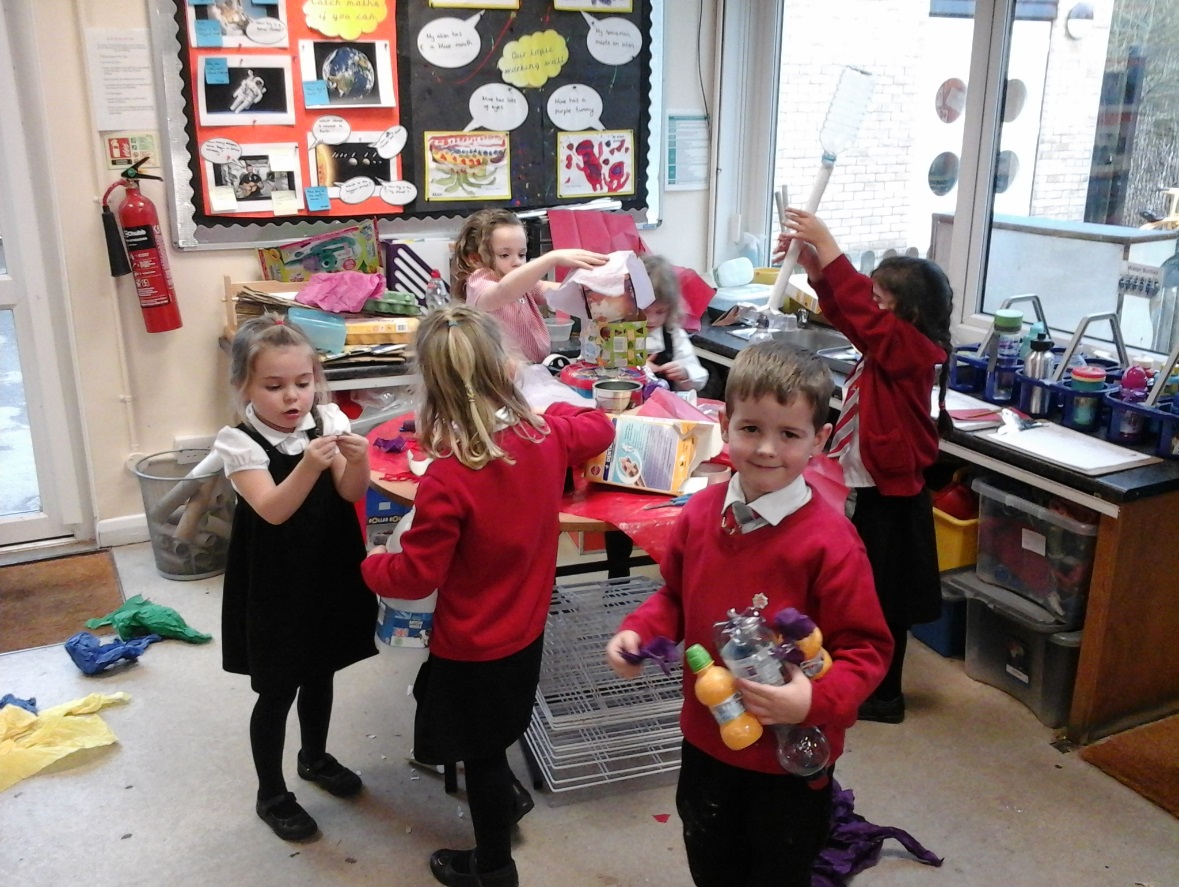 This week class 1 have been busy learning to write sentences. We practiced the sentence; 'This is a rocket.' By the end of the week the class were able to think of their own sentences to write. E.g. This is a moon. This is a planet. We say our sentence first, then add some actions, then we count how many words there are. Finally we write a dot for each word and write one word at a time per dot, using our sounding out skills. I am really impressed to see sentences with finger spaces and full stops!
We have continued with our space topic and have made some amazing rockets out of junk.
In our number work this week we have been learning to add two numbers together and use the phrase 'I know I have…' to count on from the biggest number.
Rehearsing for the Christmas play
Details

Written by

Super User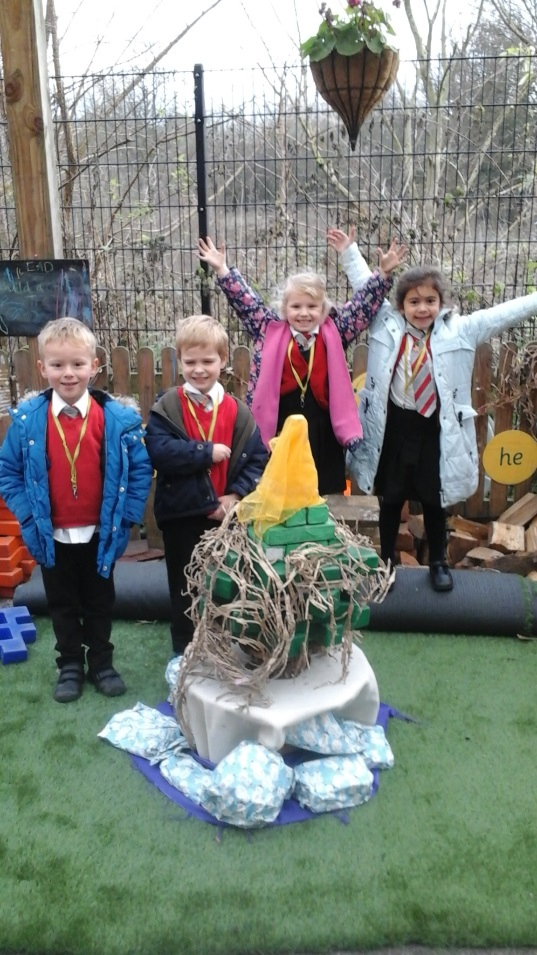 This week Class 1 have been rehearsing for the Christmas play, and preparing for Christmas in our North Pole work station.
They have made some beautiful salt-dough tree decorations.
They have also enjoyed decorating our outside area by making their own Christmas tree.