Class 1 Curriculum Information
Welcome to Class One
Reception - Mrs Allen
In Class 1 we really value the relationships we form with parents and work hard to ensure our children have a happy and secure start to school. We aim to provide the very best start to primary schooling.
We enjoy learning by investigating the world around us. We encourage and support each child's growing independence as well as nurture lifelong learning. Children are given the opportunity to explore their surroundings through creative and independent learning experiences.
One of our priorities in Class 1 is the teaching of Phonics, daily, to aid the children's learning. We hold a Parents' Information Evening early in the Autumn term which includes a focus on Phonics so that parents can help their child at home.
Squeak's Birthday
Details

Written by

Super User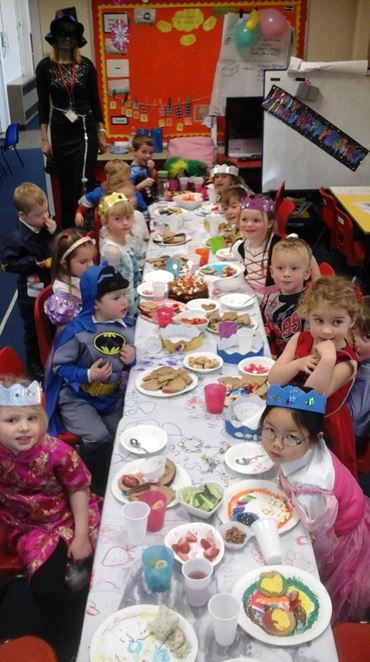 Wow, what a busy week preparing for Squeak's Birthday party. Class 1 have been busy preparing all the food; making jelly, decorating biscuits, baking the birthday cake, and making their own sandwiches.
The children have been really engaged drawing pictures for Squeak, making the tablecloth and decorations, making party hats and planning party games.
Parents, I think you could safely say your children are expert party planners and they now have all the skills to organise their own party.
Remembrance Day
Details

Written by

Super User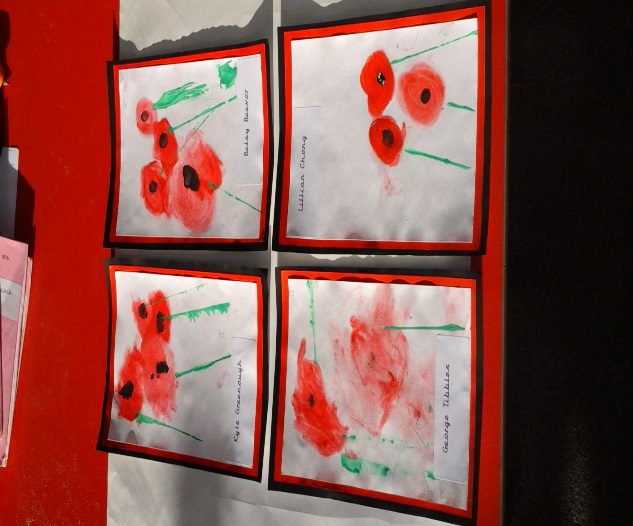 This week Class 1 have been learning about Remembrance Day and have made some beautiful poppy watercolour pictures.
We have started to share our own experiences of how we celebrate our birthdays and the children are enjoying our birthday planning corner to plan birthday parties.
On Friday 25th November it is Squeak's birthday, so the class will spend the next couple of weeks preparing for his party. Watch this space! (Squeak is the parrot that lives in Class 1 and helps us with our learning.)
Celebrations!
Details

Written by

Super User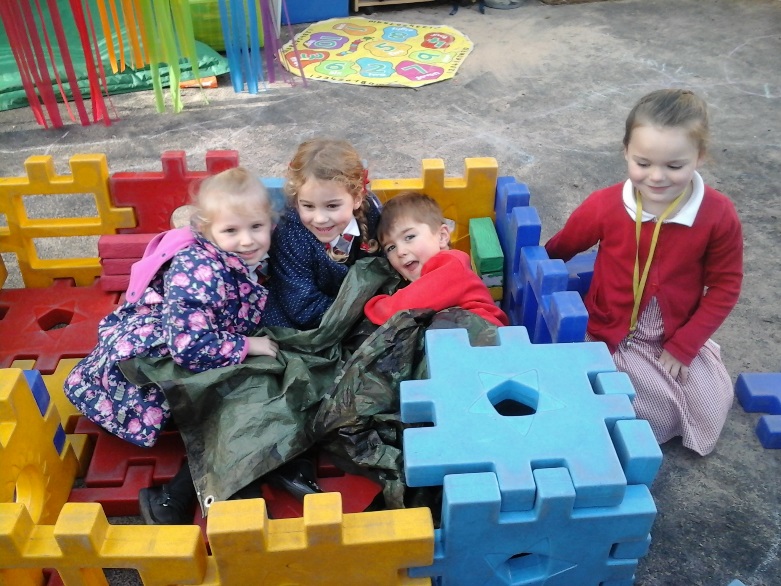 Welcome back after half term.
Class 1 have started their new topic 'Celebrations' by looking at Diwali and learning about why we celebrate bonfire night. They have painted their diva lamps and added a little bit of sparkle. They also enjoyed throwing paint to make a fireworks picture.
We hope you enjoy bonfire night this weekend, but please please please stay safe!
Class 1 have been impressing me this week with their reading, and learning of new words in literacy.
In maths they have been learning how to work out 1 less than numbers up to 5 or 10. We decided eating raisins was a good way to learn about taking away and counting how many are left.
Outside this week the class were working together to build speed boats, and a few cannons and fireworks were made as well.

Thank you for all the homework we have received so far. Wow, you have been very busy over half term, What creative families we have. Well done!!!