Class 2 Curriculum Information
Welcome to Class Two
Year 1 and Year 2 - Mr Hier
In Class 2, we continue to build upon the foundations set, ensuring achievement is high. Our standards by the end of Year 2 are overall in line or above national standards.
Phonics continues to be an important part of the children's learning in Class 2 and a Reading Evening takes place in the Autumn term. The organisation of small groups ensures that teachers are able to support pupils with their Phonics, so that they can progress at a greater pace. (See also Reading Information.)
Our Class 2 teacher uses imaginative contexts to develop and reinforce core skills in Reading, Writing and Maths. Curriculum topics consider the children's interests, and enable learners to explore their objectives in exciting and creative ways.
Adjectives
Details

Written by

Super User
This week Class 2 have been learning about adjectives. We have explored adjectives by describing objects in feely bags and used these to help us describe the settings in our stories.
We have also learnt about carnivores, herbivores and omnivores and looked at which of the animals in Staverton are classified into each group.
Hedgehog and the strange noise
Details

Written by

Super User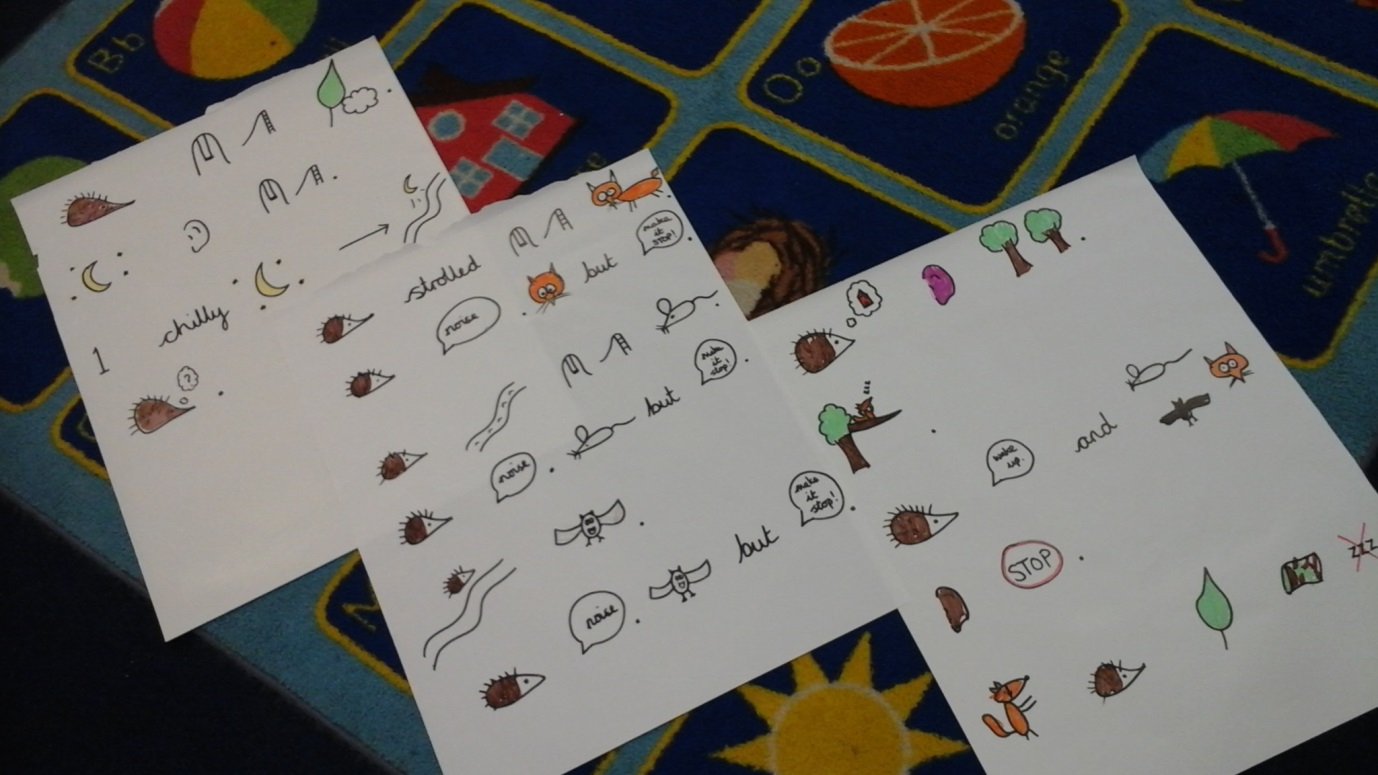 This week Class 2 have been very busy! We have been learning the story 'Hedgehog and the strange noise' using actions and text maps.
We have also looked at the work of artist Lisa Jensen, thinking about what we like and dislike about her work, as well as how she uses colour.
The Wonder of Nature / Countries Far and Wide
Details

Written by

Super User
Our whole school topic for Summer Term 2 is 'The Wonder of Nature / Countries Far and Wide'.
Topic
In Class 2, we will be answering the question What would it be like to live in Zambia? (Geography focus).We are excited to be having a few WOW days scattered throughout the topic which will be a wonderful opportunity for the children to engage with the topic learning about the Zambian environment, climate, animals and lifestyles. The children will develop their geographical and creative skills. Our Literacy will also link with our topic.
Show and Tell
The focus for this term's Show and Tell is for the children to make a fact booklet or poster about the continent of Africa. If your child was not able to sign up for Show and Tell last half term please let me know and we will find time for them to show it this term. Please see the sign up sheet on the classroom door. Slots will be issued on a first come first served basis.
Literacy
Our Literacy foci for this term are: Non-Fiction - Non-chronological reports and Fiction - Stories from other cultures. Over the course of the term, the children will be adapting the story of Handa's Surprise to create their own story. Our non-chronological reports will focus on the facts and information that we have learnt in our geography lessons about Zambia.
Spellings and Handwriting
Our spellings this term will continue to be tested on Monday and given out on Tuesday. Please ensure your child has their home spelling book in their bag on Mondays. Your help with learning these is continued to be greatly appreciated.
Reading
We will continue to hear your child read weekly, however this will be within guided reading in a small group. We will endeavour to record in their reading record as they are heard read and a record will be kept in school to allow me to plan and address future learning.
Maths
Our foci in maths this term are: measuring capacity and reading scales and solving word problems. Towards the end of the term we will be focussing on time.
Our Learn Its for this term will be recapping our previous facts from this year:
Year 1:
Number bonds to 10: 2+8, 3+7, 4+6
Adding on 2: 4+2, 5+2, 6+2, 7+2, 9+2
Adding on 3: 4+3, 5+3,6+3
Doubles: 6+6, 7+7, 8+8, 9+9
Counting in 2s and 5s
Year 2:
Adding on 3: 9+3, 8+3
Adding on 4: 7+4, 8+4, 9+4
Near doubles: 5+4, 5+6, 6+7, 8+7, 8+9
Addition Facts: 6+8, 5+7, 5+8
Adding 9 by adding 10 and taking away 1: 5+9, 6+9, 7+9
X2, X5, X10 tables (including linked division facts)
PE Kit
Our PE days this term will be Monday and Friday. Please ensure you child has their PE kit in school all week, however, as we will be soon practising for Sports Evening. In addition, please ensure that all PE kit is named clearly and the correct size.
I look forward to building on the children's hard work from last term. Please feel free to come and discuss any queries or concerns you may have.